A long weekend that was
It really was--on the road that is!
So now you know where we've been. Hubby had blogged about it right away. I didn't even dare drop a hint earlier, I am paranoid that way.
My philosphy--while I can still can and before I grow old and weary, I think a road trip will always be a great experience for the adventurer in me.
I could have just stayed home and really rested and enjoyed a long and relaxing weekend but no--I just couldn't pass an opportunity like this. We made up our minds too close to the holiday and too late to buy plane tickets at a good price--so we drove instead. Dreading the drive but I had to get back up on the horse, so to speak, after that recent car mishap in October.
We had a great but tiring trip. I told myself I wouldn't do something like this ever again and now after the long drive to LA and then to Las Vegas and back--I am saying it once again--I am NOT going to do that EVER again--at least if I do want to go back there, we will fly.
I planned everything last minute. Had a hard time deciding between two Cirque du Soleil shows in Las Vegas, Zumanity or Mystere. We decided that Mystere is a better choice since my LA aunt is coming with us. Zumanity is quite erotic and different from the other Cirque shows. We've seen Mystere a few years back but it was our first Cirque show ever so we decided to watch it again and also there were photographers going around for pictures. It's not my favorite thing but hubby LOVES it. I turned him down the first time we caught the show. So I'm making up for it. They take pretty good studio like pictures.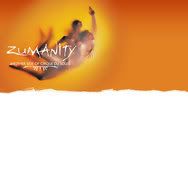 I tried to get tickets for their new show. They've sent me notice about it but did not know that it was their opening weekend during the Thanksgiving holiday. So tickets were sold out. Next time we'll try to catch this show. I just love going to Las Vegas.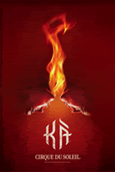 Mark this year as well as our first Thanksgiving with no turkey on the table since we've turned vegetarian. What did we have? Baked fish, a good helping of my aunt's famous pancit and vegetable lumpias--yumm!!
Copyright 2004 Wandertrekker
|